The journey's over
Its time to leave
The sights fade
The sounds dip
The scents remain
The memories sustain…
That's the story, isn't it? The eyes can take it all and the flashes of that time do come back to you but they fade away and unless you have pictures, they grow fainter. The pictures too fade away or get lost. The sounds that made you smile, laugh heartily, enjoy, ring in your ears, too dip with time. The only things that you take with you everywhere are the scents, smells, fragrances, aromas, odours, eh? What did you smell just now? The scents and smells immediately conjure up images that had otherwise faded, emotions that were otherwise latent and sounds that got lost in the husle bustle. The moment I read that Godrej aer wanted us share an evocative travel experience to inspire a fragrance, and started thinking of that one smell that overpowered my senses and made me overcome the writer's block, it took me back to the doorsteps of Ghareeb Nawaz. May be it's the call.
Yes. That can truly be called the most evocative travel experience of mine till date- Ajmer Sharif, the Dargah or shrine of the 12
th
century sufi saint Khwaja Moinuddin Chishty, addressed as Ghareeb Nawaz (Benefactor of the poor). The shrine is frequented by rich and the poor, Hindus and Muslims, common man and the stars alike. There is a strange pull in this place that holds you captive. There is a strong aroma that engulfs you and what overpowers you is – an overwhelming sense of resignation, total surrender. A desire of shedding all masks. A sense of being one with the ONE. I call it the spiritual aroma of the place, the scent of faith.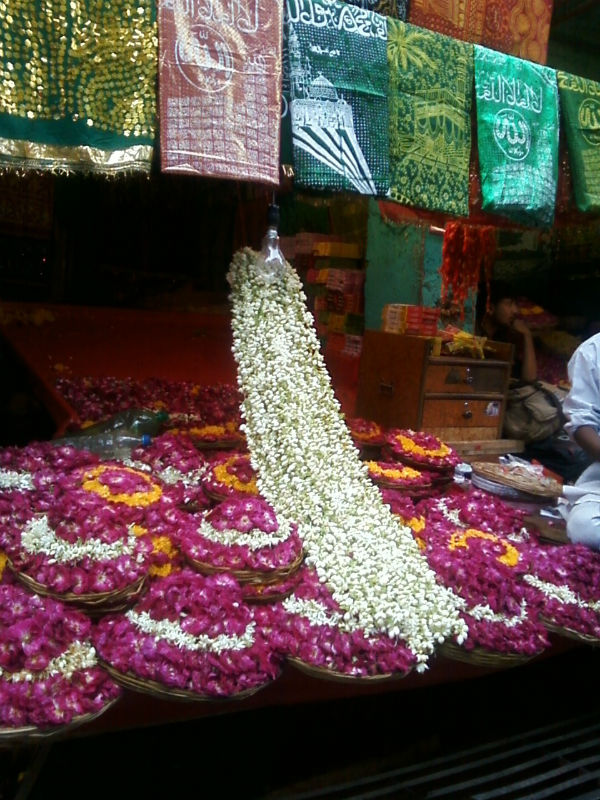 This is what hits you first, much before you reach the actual shrine. The intoxicating, overawing, combined fragrance of crimson rose petals, mogra (jasmine) blossoms, sweetmeats (Sohan halwa –the specialty of Ajmer cooked in desi ghee) and attar- a strong perfume available in the bazaar outside the Dargah. It just brings a freshness to the experience and a smile on your lips. And as you get closer to the Ghareeb Nawaaz, to make your offerings to the sacred spot where the Sufi saint has been entombed, the fragrance of fresh rose petals and jasmine blossoms is coupled with sandalwood paste and incense –the smoke of loban, has, numbing and invigorating effect at the same time. The air that floats inside the shrine is so intoxicating that it lifts your soul. You are as if in trance. Add to this spiritual fragrance, the harmonious blend of voices of the 'Qawwals' or group of sufi singers singing qawwalis in praise and love of the Creator that takes the experience to a whole new level. Imagine if music be the food of love, what would its aroma be like?
And then I came across those huge degs (cauldrons), gifted by emperor Akbar, that were filled with offerings made by the devotees, and are used to cook niaz (kheer or pudding made of rice, ghee, sugar, saffron and nuts). As I passed those, I remember having secretly thought for a minute how stimulating the smells of this place must be when they cooked niaz.
I left the place after hanging out in the crowded bazaar outside for a while, taking in the aromas and colours once again. That spellbinding aromatic journey did come to an end though I would have wanted it to linger forever. If Godrej aer could help me capture that, I would definitely want them to create a fragrance that would make such an aromatic experience come alive for it would even bring out the feelings of love, inner peace, compassion, goodness and faith lying latent. It would soothe our nerves and lift our souls. On a lighter note, this kind of fragrance with rose, jasmine, incense, woody notes, would be most appropriate for say, your boss's room, or your mom-in law' or for that matter even in your car. This could save many cases of road rage or other kinds of fury. ;)
This post is written in response to the "INSPIRE A FRAGRANCE" contest being held on Indiblogger, in association with Godrej Aer. Please check http://www.godrejaer.com/ for more details.
Images : Google Images